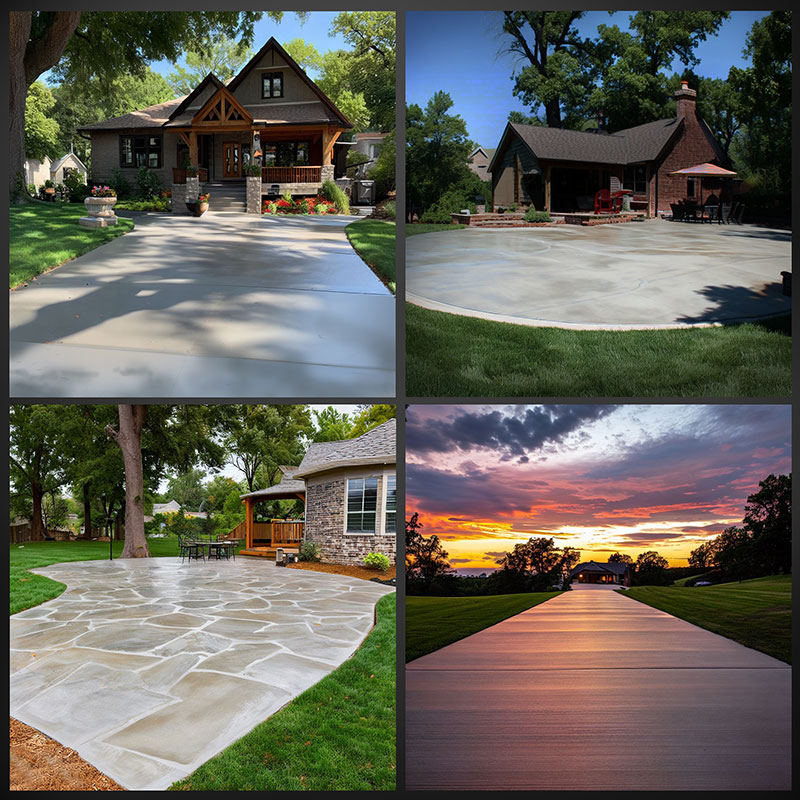 Best in St. Charles County



We are the premier concrete construction company in the area, specializing in a wide range of services to meet all of your residential and commercial needs. From driveways, walkways, and patios to foundations, retaining walls, and beyond, our team of highly-trained professionals has the knowledge, experience, and expertise to get the job done right – on time and within budget.

Please don't be shy, we are very easy to work with and provide fair pricing. Whether you're looking to upgrade your existing concrete structure or install a brand new one, ABC Concrete Services has you covered. We'd love to be your professionals and earn your referrals as well!

O'FALLON CONCRETE

We are a great choice if you are looking for:
- Residential or Commercial
- Concrete additions or removal
- New Driveway, replacment or extension
- Outdoor Kitchen slabs
- Concrete Repair
- Flatwork and Stairs
- Patios / Porches
- Foundation Repair
- Concrete Finishing
- Sidewalks and Walkways
- Retaining Walls and more!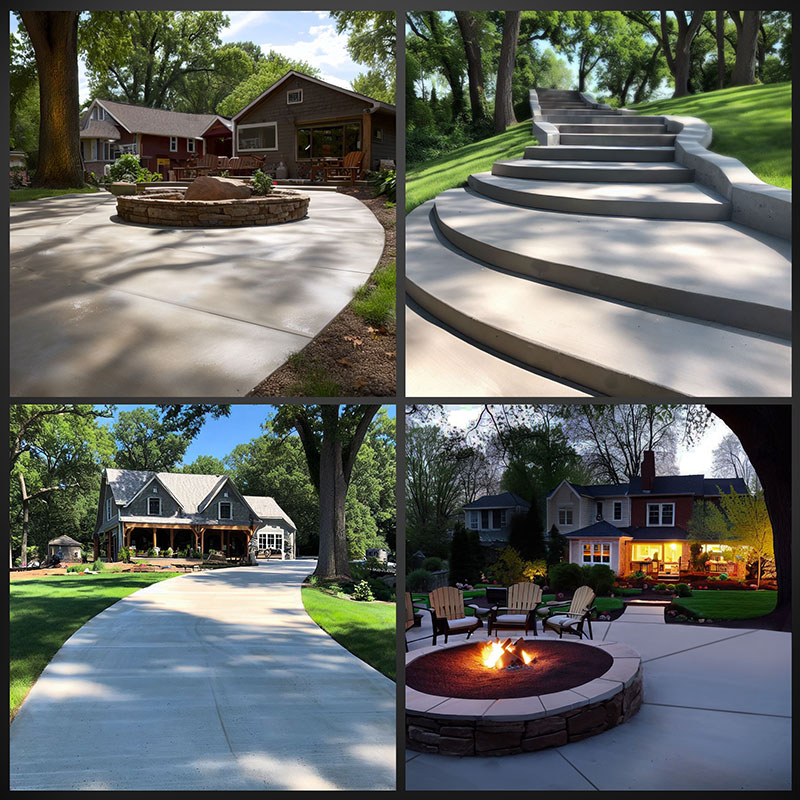 GET A QUOTE!
With high quality crafstmanship and passion for the work, we ensure success with concrete experts who know how to do great pours and finish work!

WHY CHOOSE US?
HIGH QUALITY

High quality crafstmanship and passion for the work. We ensure success with concrete experts who know how to do great pours and finish work!

FAIR PRICING

High quality crafstmanship and passion for the work. We ensure success with concrete experts who know how to do great pours and finish work!

LONG LASTING

High quality crafstmanship and passion for the work. We ensure success with concrete experts who know how to do great pours and finish work!

CONCRETE SERVICES

Residential concrete work can be just as incredible as commercial work for businesses. If you have the right crew in place, there is no reason your work should not be just as good. There is a difference between hiring a couple people who have done some concrete work, and hiring a primed and ready service that does the job as though it's for their own property!

Commercial concrete work is usually done for builder groups that have a couple tiers of approval and usually a final product checker who has a ton of experience and an eye for detail. We understand the responsibility and take it seriously.

When it comes to understanding the needs of a project, performing the work, and ensuring the finishing details, we spare no resource. It is really a process we are passionate about.


BEST CONCRETE CONTRACTORS

Concrete Additions to any property are meant to enhance and increase functional areas. Whether it's slab replacement, a new or improved walkway, or a massive pool deck area with or without stamping and coloration – the sky is the limit. Quality is always on our mind.

New concrete driveways are a frequent request, as some slabs put up in the 80's and 90's could have been better seated, or more thickly poured. Having a badly degraded driveway isn't fun, as the entrance to a home, it can leave a bad impression, especially for yourself everyday! If you want us to remove an eyesore, or simply refresh a tiring driveway, we'd love to do it. We can also so the same for new builds that need the first slab in place.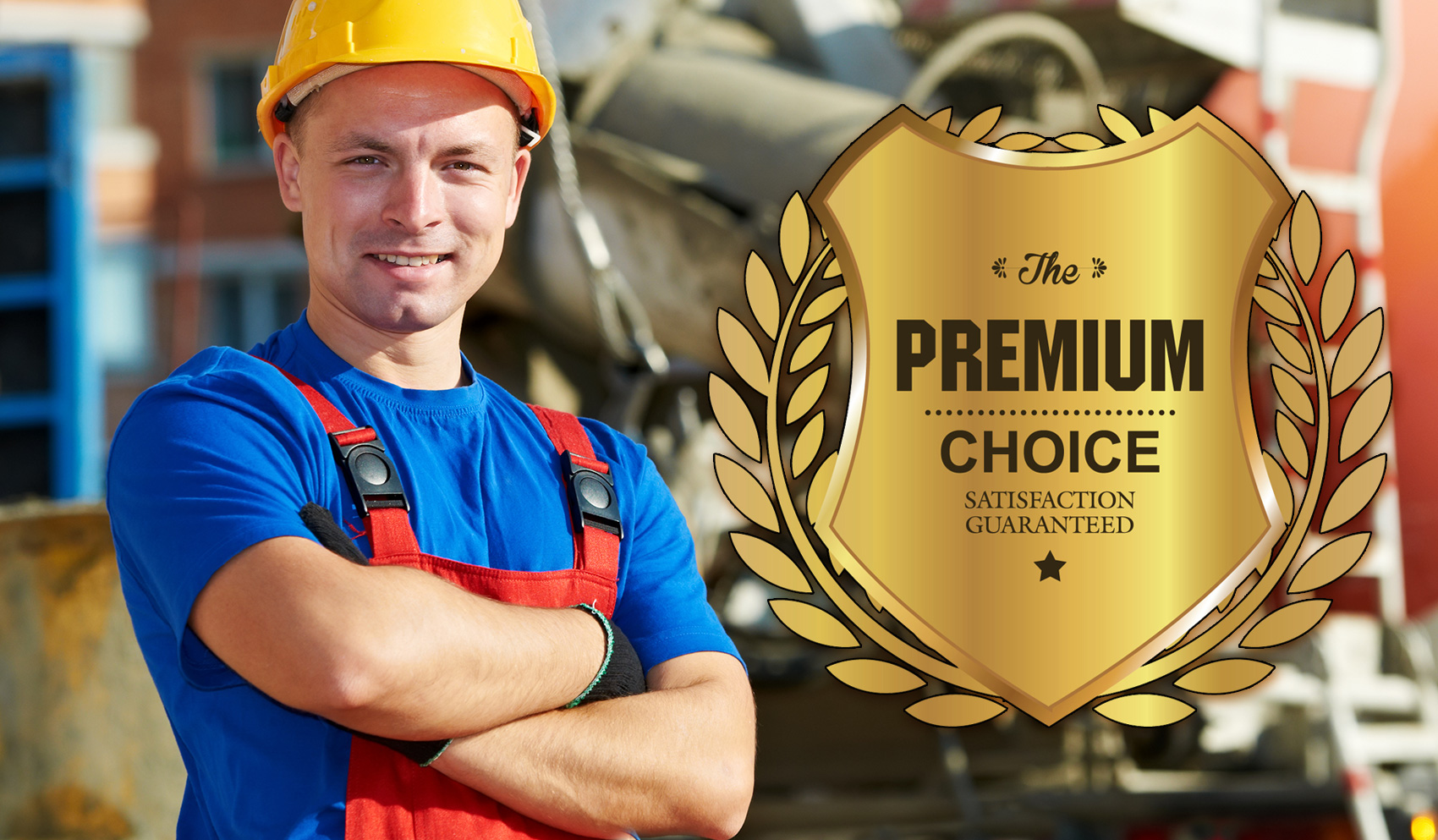 "QUALITY VS. ADEQUACY

Outdoor kitchen and large barbeque areas are becoming more popular, and it's a great addition to a home – half the year you can have a beautiful home addition with no walls, some walls, or additional structures like pavilions, bars, cooktops. Once you see such a thing, it's hard to forget as outdoor kitchen areas look incredible and feel lavish. It truly brings a feeling of wealth and luxury to a home, with or without a pool nearby!

Concrete Removal is frequently part of the process, but it can also be service by itself. If you have old slabs or walkways that just don't need to be a part of your new landscape design, then we can break it up and haul it off.

Concrete driveway repair is also an option, and while replacement might be the best way forward, repairs are absolutely possible. We can repour whole squares, or try and fix leaning slabs.

CONCRETE PATIOS

Concrete flatwork is simply one of the best way to add perceived value to a property. Most will agree that a huge slab will beat the look and feel of a large deck any day. There is something special about the smoothness and substantiality of large rock-hard walkway that never rots
Concrete patios
definitely rate higher than decking in real estate value perception. The reason is the same as to why people prefer concrete foundations over simple wood based crawl spaces. Concrete is monolithic, heavy, and STRONG! It can also be beautiful as there are unlimited options for stamping and staining concrete to look like large stonework, brick, or so many other surfaces. Either way, large gray slabs look incredibly based on one thing: substantiality and stability; people just like them.
If you are looking for professional concrete services, we are here for you, whether its
sidewalks
, porches, retaining walls, stairs, etcetra; we want to be your go-to source. If it's new build, re-build, or maintenance, we have the skills and the desire to prove our service is second to none!
TESTIMONIALS

"I wanted a new driveway before my family came in for the holidays. Ours was broken in many places and it just looked bad. These guys removed it so fast, and the new drive was up with plenty of time to spare. My in-laws were jealous, so thanks for that!"

~ Randy S.

"I'm kind of picky and like when the final details of a renovation are crisp and look like a factory finish. I wasn't dissapointed with the work my crew did and they really knocked it out of the park for me."

~ Matt S.

"Great concrete work takes a lot of skill. I took a while to shop around and it turned out my second pick was an excellent choice. If I had to do it all over again, I choose Concrete O'fallon. The work was as good as my uncle's who just lived too far away to pitch in with this. Thanks for taking care of me"

~ Sara M.

"Our home was rather expensive so we only wanted the best for our long driveway add on and the large patio and pool area. Since we consider this property an investment and a home for now, we were not sure about taking on such a large project. Your team made the whole process so easy to deal with and the quality couldn't be better."

~ Roy B.

Need More Help With Home and Business?